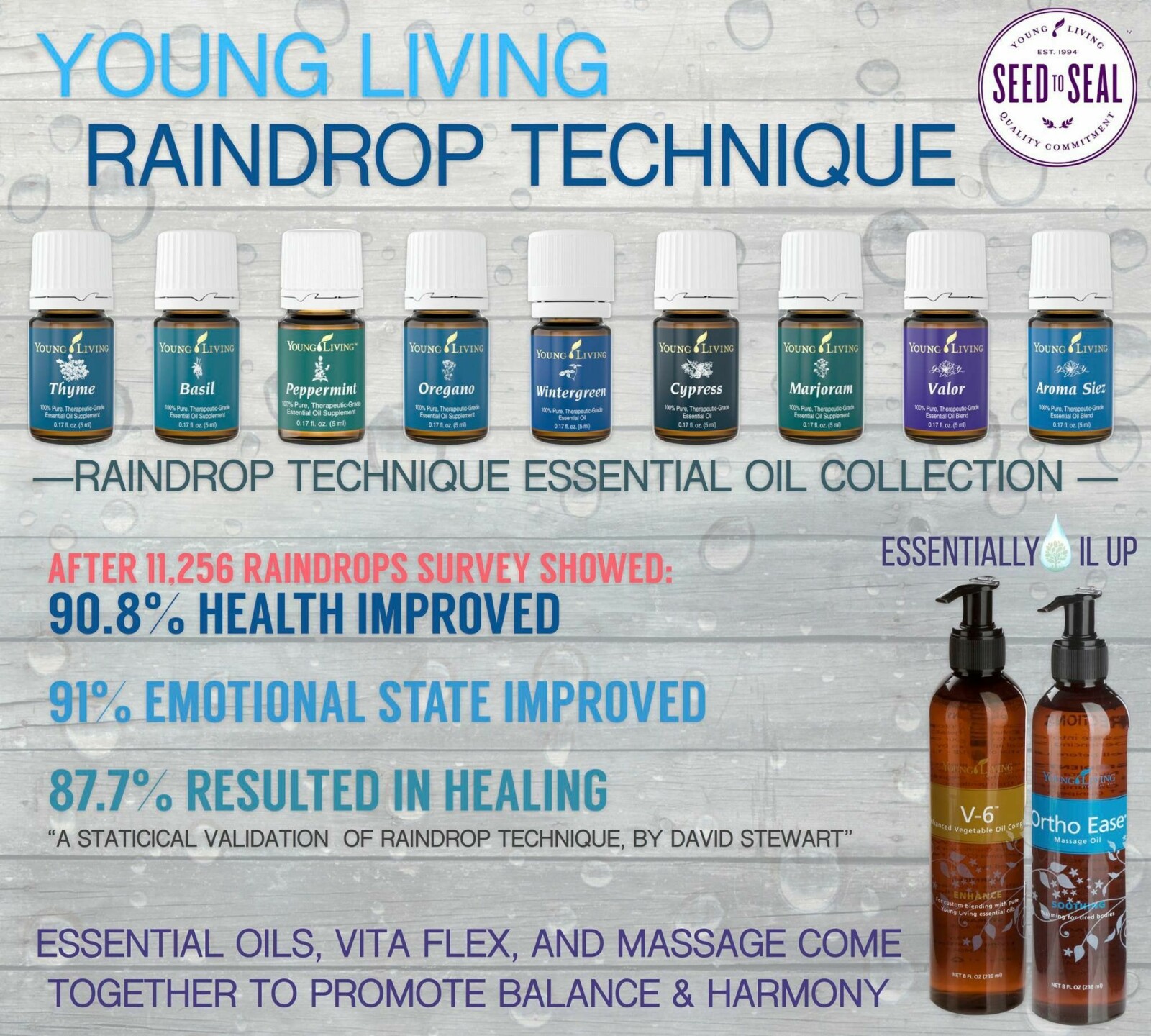 Jul 13, 2022 06:45 PM

Central time
The Raindrop Technique helps bring balance & harmony to the body by combining targeted massage & distinctive energy approaches
Through the Raindrop Technique & the use of Essential Oils, which contain various active compounds that can benefit a wide array of health conditions, health & restoration can be brought to the long-term health problems we face today.


The Raindrop Technique was designed, to help bring balance back to the body.
Here's an 8 minute video on the basics of the Raindrop Technique and a

few

testimonials.
Come join us for an IN PERSON class all about the Raindrop Technique!
At this event we will:
*Participate in a demonstration of the Raindrop Technique
*Learn how to do the Raindrop Technique on ourselves
*Beverages

Register Below and we will send the address to you (event will take place in Apple Valley, MN)!
Young Living Essential Oil
Enroller & Sponsor #1364037